Bobby has been working hard on writing his own curriculum and method books over the past year, and we are excited to announce that as of February 2021, the first book is available for online purchase!
Melodies and Exercises for Beginner Guitar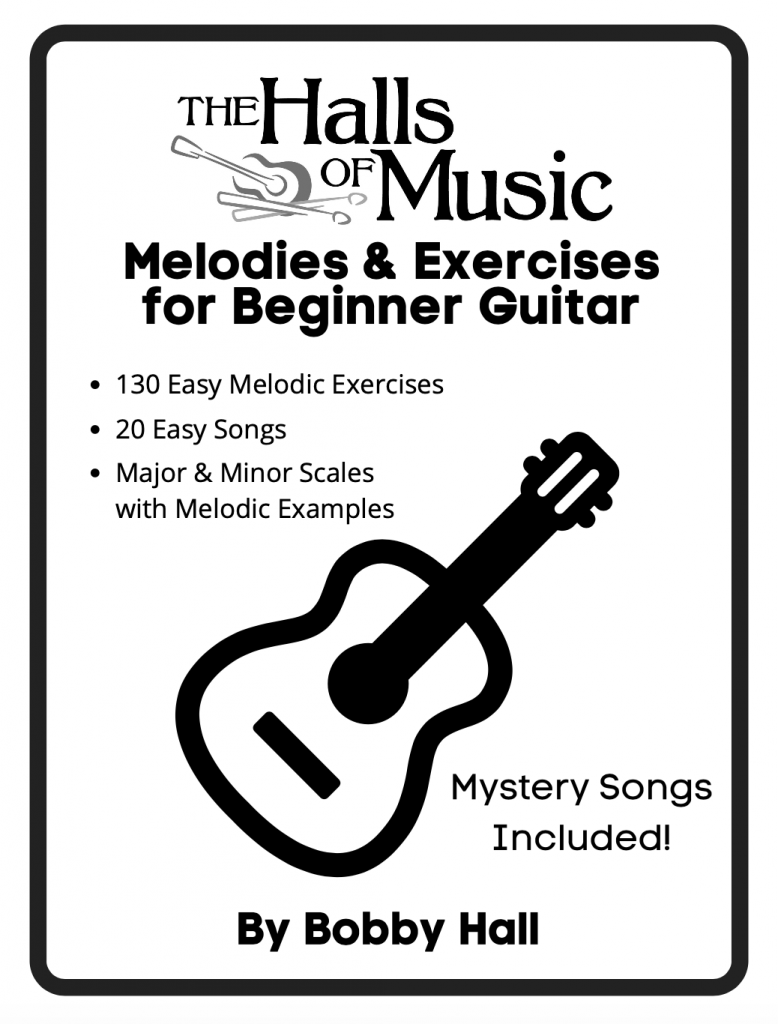 This book is filled with exercises, melodies, and pieces of music that are designed to help the beginning guitarist have an endless amount of material to play. There are 130 melodic exercises, 20 easy songs, as well as the major and minor scales with melodic examples for each. This exercise book will help the guitarist to stay enthused and learn the skills needed to play the music they are most interested in playing.