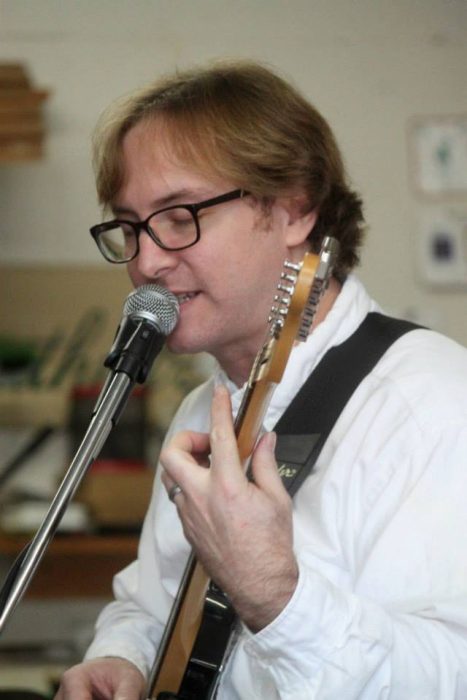 Bobby Hall has been playing the guitar for over 30 years and teaches in Macon, Georgia. With a degree in classical guitar performance with special honors from Mercer University and over two decades of experience playing many genres, Bobby Hall is equipped with the skills and knowledge to enhance numerous avenues of musical exploration. His compositions have been performed by groups such as the Karkov Guitar Quartet from Ukraine and the Macon Guitar quartet from Macon, Georgia. He has performed in many areas of music, including classical, jazz, rock, blues, country and more!!
Early Musical Experience
From the age of 15, Bobby toured the Southeast with a progressive rock band, playing guitar and singing lead vocals. He also wrote much of the original material. When that band came to a close, Bobby played and toured with another progressive rock band, singing, playing guitar, and writing material.
College Education and Experience
Bobby studied classical guitar, earning a Bachelor of Music Degree in Guitar Performance with honors from Mercer University. He studied jazz guitar as well and also kept his rock and roll chops going with various bands.
Teaching Experience
Bobby has been teaching guitar full time for over 15 years. His studio has a stylistic range that encompasses his skills on the guitar. He is excellent with children and has a gift of patience and tolerance for students of all ages and varying degrees of commitment and desire.
Currently
Bobby currently teaches guitar and maintains a studio of 25+ students out of his home in Macon, GA. He also composes, records, writes guitar curriculum books, creates educational videos, and plays in various bands.
Please visit our Guitar Lessons or Special Events page for information on lessons with Bobby or booking him for an event.