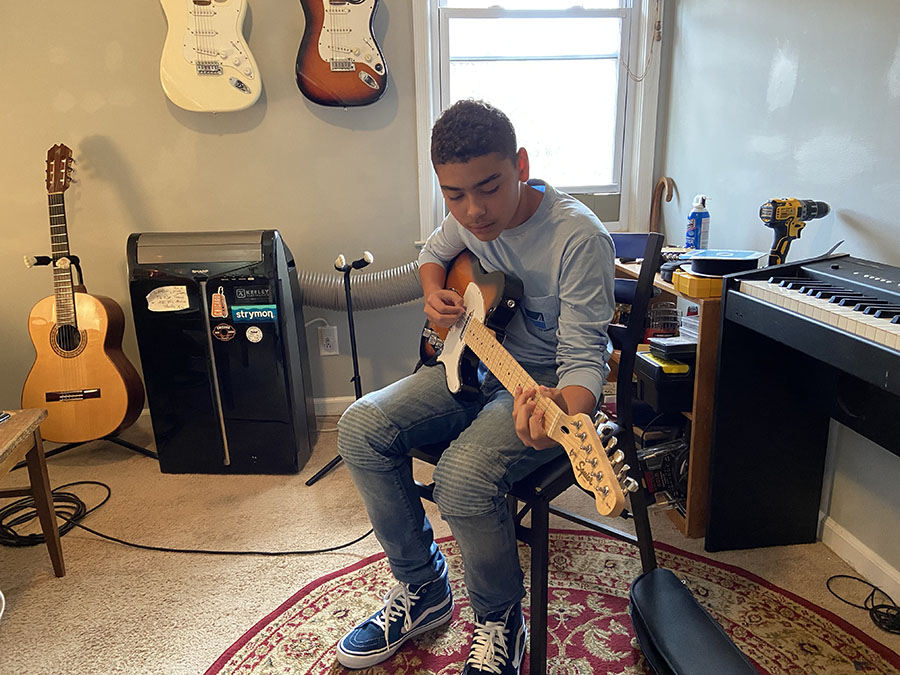 Bobby is an experienced guitarist who has been teaching for over 15 years. He excels at catering his guitar lessons to the desires and abilities of each individual student and even writes his own curriculum. His teaching "claim to fame" is that he can have any student improvising solos within one month of lessons!
What does Bobby Hall teach? Here are just some of the possibilities:
ALL STYLES OF MUSIC! Rock, Jazz, Fusion, Country, Blues, Progressive, Classical, Finger Style, and MORE!
Electric and acoustic guitar
Slide guitar
Advanced Improvisation Techniques
Hybrid picking
Music Theory
Ear Training
Arranging and Composition
Singing and Playing
Playing, Practice, and Performance Techniques
Learn to play your favorite song!
In addition to guitar, Bobby also teaches bass and ukulele lessons!
Bobby's Student Videos